Tennis Court Fencing

It is helpful to keep in mind that the role of fencing is to keep tennis balls on the court. Except in areas where there are problems of frequent vandalism, it is rare that full-court containment is actually required. Boxing in a court with a 3 mtr tall "cage" all the way around isn't really necessary. Below are some ways to tweak the usual chain-link enclosure into something more exciting.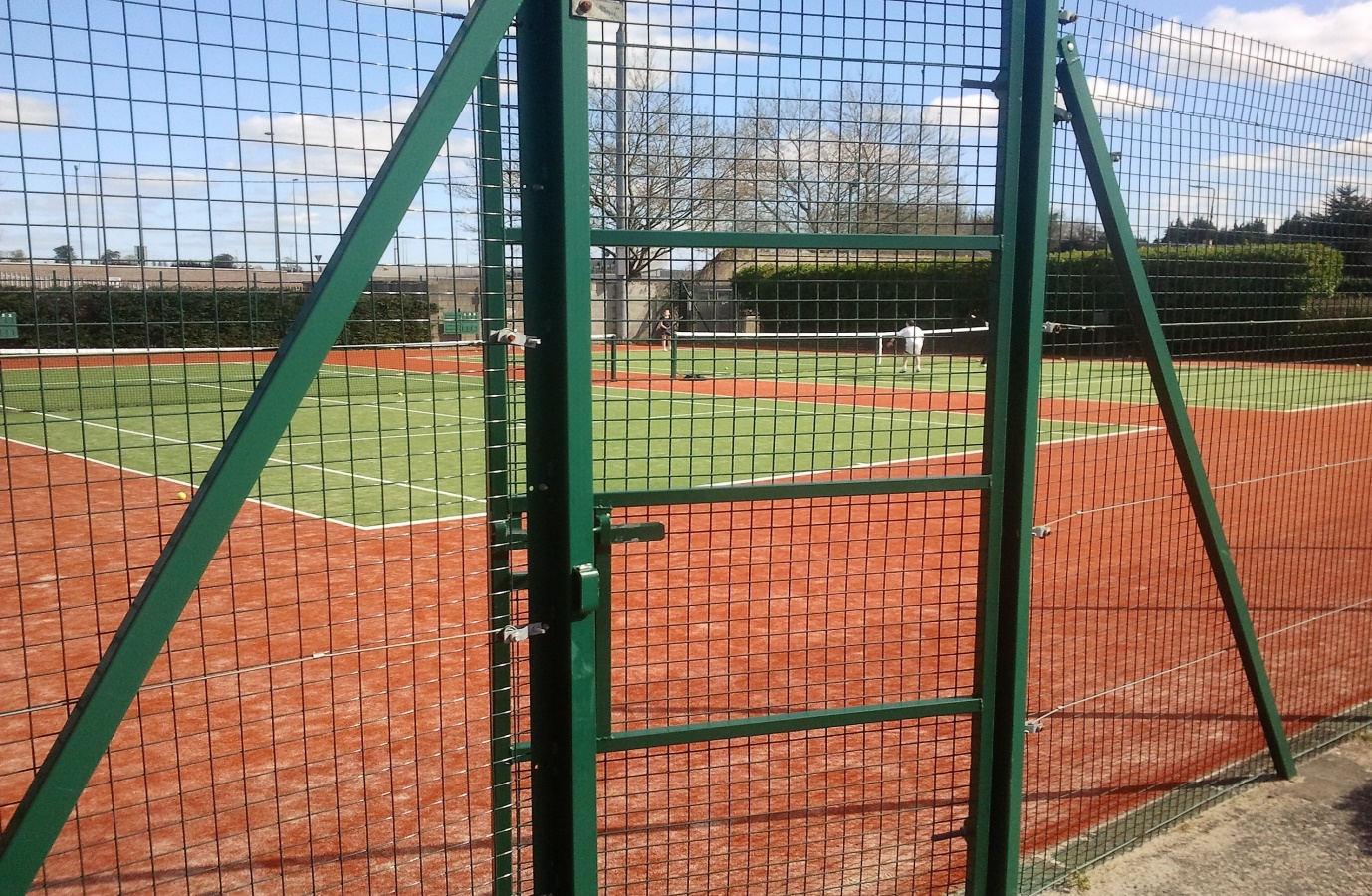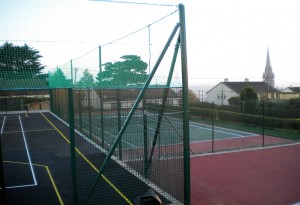 Fence heights often are over-designed. For hard courts, a 3 mtr fence is recommended. For clay, fast-dry, and sand-filled turf courts, an 2.4 mtr-foot height fence is recommended since there is significantly less ball bounce with these surfaces. Reducing fence heights makes a court feel more open and comfortable, while also saving money.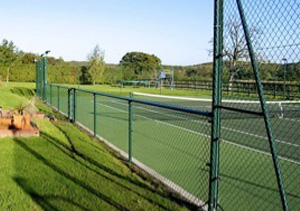 Generally, full-height fencing at the ends of the court (behind the baselines) and up the sides from the back of the court to a point approximately 2.4 to 3 mtr feet in front of the baseline is adequate to keep most balls on the court. The remainder of the side fencing can be as low as 1.2 mtr to contain rolling balls and act as a spectator arm rest.
Whether the fence 5 mtr high, or whether the fence is full height all around the court or not, there will always be a few balls that stray off the court; you cannot plan sensible fencing to keep every ball on the court. Instead the focus should be on providing functional fencing that still preserves a light, open feel for both players and spectators.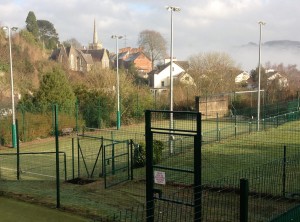 Weldmesh Wire Fence as illustrated in Castleknock LTC pic is a good solid alternative to the traditional chainlink fence. It doesn't curl at the bottom and the 50 x50 mm square aperture med gauge proves very resilient to impact yet cushions balls from rebounding onto court.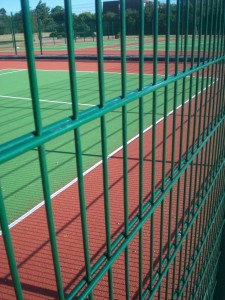 Double beam is the most rigid form of welded mesh fencing available. The robust nature of its construction ensures that this twin wire mesh is difficult to deform and capable of resisting attacks of vandalism.
Manufactured in panels from heavy gauge welded mesh with 200*50 aperture they are mounted on RHS type posts with a fixing system. Panels can multi-lift to various height combinations..
Finished with a polyester powder coating over a galvanized substrate wire giving a hard wearing and durable presentation and long life expectancy for the fence.
Double beam is ideally suited for applications requiring a high degree of resistance to impact and vandalism. This panel system has been proven to withstand the most demanding situations .
A fully welded double horizontal wire ensure that the system is especially suited to high impact situations such as five-a-side, hockey, hurling or school and Council playgrounds. The mesh aperture on this robust panel is 66*50mm top to bottom. The wire diameter on our panel is 8mm double horizontal and 6mm vertical. This panel comes as standard in 1.20, 2.40 and 3.00m high .